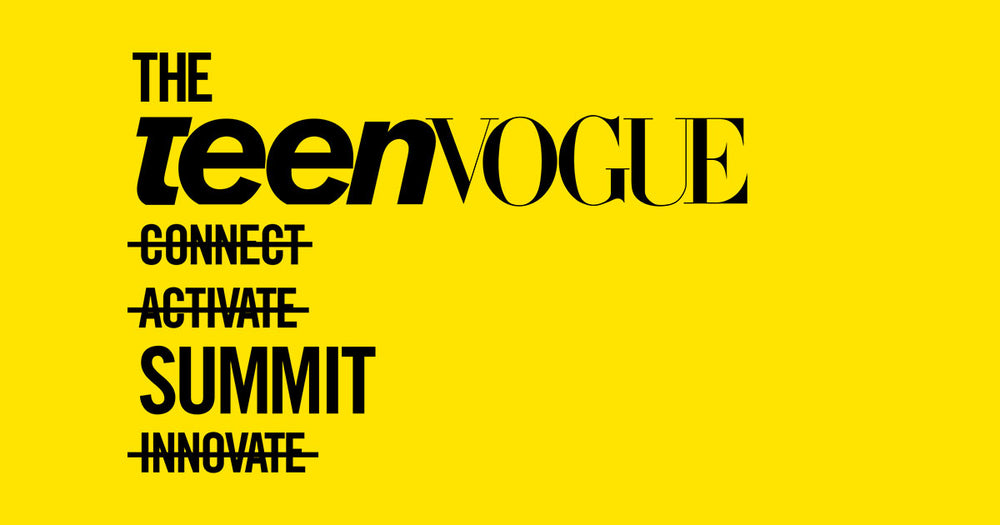 FF Tribe, I'm so proud to share that I'll be leading a Mentor Session at this weekend's Teen Vogue Summit in Los Angeles. For its inaugural Summit, Teen Vogue is bringing together leading voices in civic leadership, social justice, science, technology, the arts, fashion, beauty and beyond. With keynote speakers like Hillary Clinton, Yara Shahidi, Rowan Blanchard, Ava DuVernay, and Congresswoman Maxine Waters, it's going to be a day of daring women sharing radical ideas. I'm proud and so honored to be among them.
In my Mentor Session, I'll be sharing my insights on entrepreneurship, career development, and everything in between. A little bit on my background before Fred and Far (since I'm proof that careers are hardly linear). After studying the music business undergrad, I headed off to law school. One year into my career as a litigation attorney, I decided I need to shift gears and pursue work that is more collaborative and creative (two elements distinctly missing from my legal career). I took a year, wrote and published a novel, The Agency: Hollywood Talent, CIA Managed, and along the way discovered my passion for helping people tell their stories. I launched my writing company, Write In Color, in 2010, and today, Write In Color is one of Los Angeles' leading resume firms. We're Master Coaches on The Muse, a career development portal supporting millions each month, and I get the thrill of knowing that with each resume my team writes, we not only fuel a successful career search, we unlock an individual's story and empower him or her to tell it.
All of this is what led to Fred and Far, where again, my team and I are committed to witnessing, empowering and celebrating our tribe of powerful, self-loving women (including you). Our Self Love Pinky Rings are our badge of honor, the symbol of our commitment, and our reminder to choose ourselves daily. The content we create here is how we execute on this commitment. Whether we share a story from a tribe member, or provide resources for practicing self love and care, we are deeply committed to transforming the way women feel about themselves and engage in the world. Together, we will raise a generation of self-loving women who embrace themselves from skin to soul and know that wholeness is not something that requires anything external.
I hope you'll join me at the Teen Vogue Summit this weekend. If you can, make it to my session. And if not, make sure to find me and say hello. I'll be attending as many sessions as I can. Just look for the girl rocking a Self Love Pinky Ring and a huge smile and you'll know you found me. I feel so profoundly grateful to be part of this event, and also to be part of our tribe. Thank you for allowing me, to be, me, and to share my voice.
-Melody Godfred
Learn more and purchase tickets here.