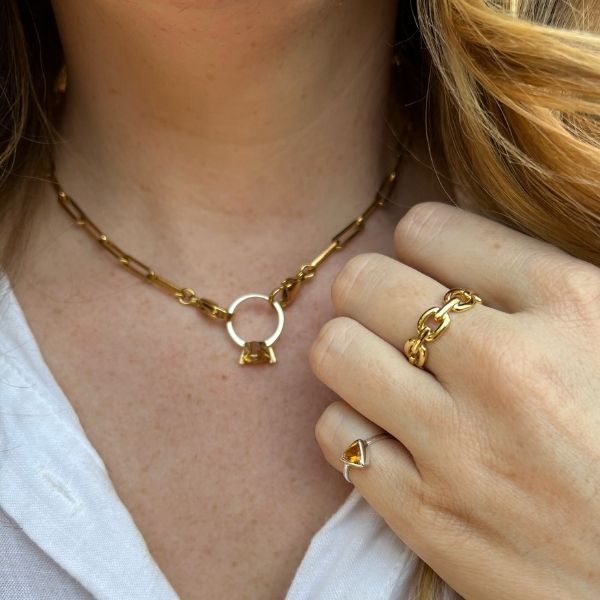 Bright and vibrant, our natural citrine Self Love Pinky Ring is like a dose of Vitamin C radiating well-being into your life. Whether you're looking for a November birthstone ring, or simply need a little light in your life, the citrine Self Love Pinky Ring is a golden choice for celebrating yourself or someone you love.
Luminous citrine energizes every aspect of life. Citrine releases negative feelings, fears and habits,  and promotes joy, wonder, enthusiasm and delight. It boosts the self - self-expression, self-esteem, self-confidence. Citrine shines a guiding light toward forward momentum and motivates you to let go of the past, live in the present, and cultivate a future filled with positivity and freedom. 
A cheerful and uplifting gemstone, Citrine channels optimism and is perfect for supporting your aspirations and manifestations. Infuse your spirit with extraordinary energy and power with our stunning Citrine stone. This beautiful yellow hue is sure to warm the heart and soul of any receiver -- in addition to bringing good fortune, abundance and financial security.
The Citrine Self Love Pinky Ring is available in both the Original and Mini styles and comes in sterling silver, and 14k yellow, rose or white gold. It is our Limited Edition November birthstone, available now through the end of November.
Click here to shop the full Self Love Pinky Ring collection.