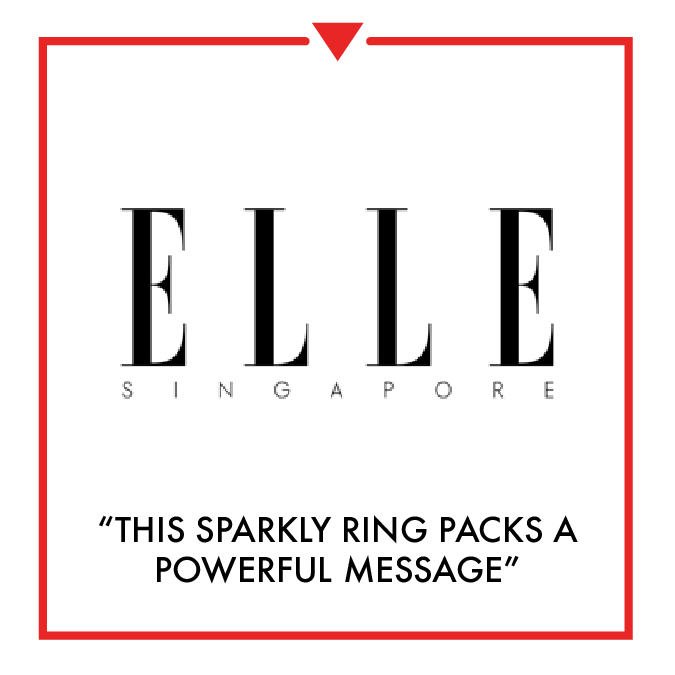 We've all seen or even possess symbolic jewellery of our own — from cuffs with inspirational quotes and BFF necklaces to signet rings engraved with the initials of a loved one. But those pieces are usually meaningful because they're tied to someone else, whether they were given as a gift or represent a bond you have with someone special. 
And that's what makes LA-based label Fred + Far's Self Love Pinky Ring so special. Created by friends Melody Godfred and Samira Far, the ring was made to act as an everyday reminder — a pinky promise — to "choose yourself, honour yourself and remember yourself".
It may seem inconsequential to put so much meaning into a ring, but in this age where our sense of self and worth is often tacked on to social media, our relationships, our successes and our failures, it's too easy to lose sight of ourselves and remember to put ourselves first.
Aptly, the Self Love Pinky Ring resembles an engagement ring to represent that promise, with its simple gold or sterling silver band, and dazzling white sapphire centre. The stone itself is purposefully crafted into an inverted triangle to stand for the "power of divine feminism", a.k.a. girl power.
Beautiful design and meaningful symbolism aside, the Self Love Pinky Ring does not come cheap. It will set you back US $150 for one in sterling silver, or US$325 for the option in rose, yellow or white gold. And that's not inclusive of charges for shipping and parcel forwarding services — Fred + Far does not ship to Singapore yet. 
However, if you have money to spare (your next bonus, maybe?) and could use a reminder to love yourself, this is one piece of jewellery that is worth every penny. 
Shop the Fred + Far Self Love Pinky Ring here.