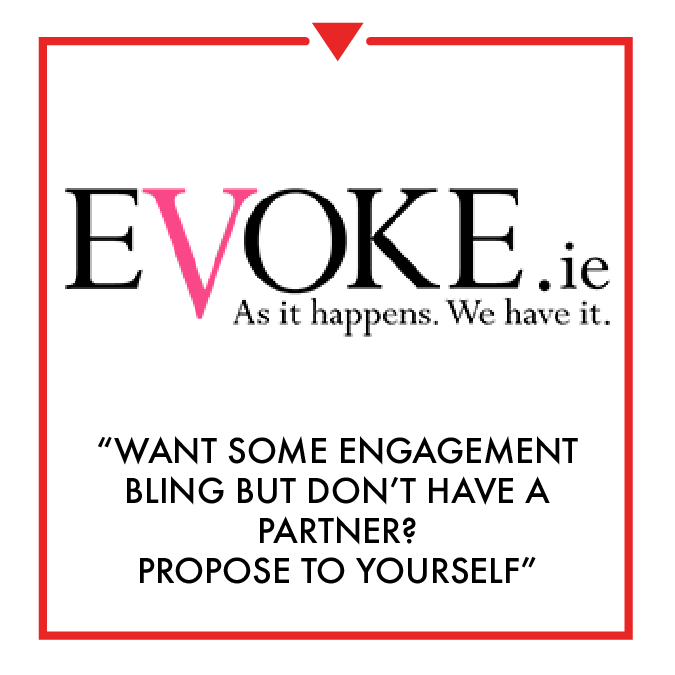 Even if you're not the biggest fan of jewellery, there's something about engagement rings that makes most people 'ooh' and 'ahh' like magpies. 
But usually anyone on the receiving end of the compliments has had to wait to be asked for their hand in marriage in order to be bestowed with some bling. 
Not anymore if American jewellery brand Fred And Far have anything to do with it. 
The LA based company has created The Self Love Pinky Ring, an alternative to a traditional engagement ring that celebrates your commitment to yourself, rather than another person.
The brainchild of its founders Melody and Samira, on their website they explain that the ring means 'you pinky promise to choose yourself, honor yourself, and remember yourself on a daily basis.'
The pretty triangle shaped white sapphire ring is available on a 14k white, yellow or rose gold band for $325 (€291) or sterling silver one which costs just $150 (€134).
Explaining the design, Melody and Samira write: 'Lab-created sapphires are biologically and visually identical to natural stones, only more flawless. They represent the power of creation, are conflict-free and much kinder to the environment.
'Metaphysically, white sapphires evoke clarity, fuel intuition, wisdom and strength of spirit, reveal one's talents, and inspire living with integrity.'
Self-love and self-help in one? What's not to love.
Amber Rose and Lucy Hale have already been spotted wearing the rings but if you do want to get one for yourself, you'll have to wait a while as the site has been inundated with orders since the ring's release. 
But not as long as you might be waiting for a real proposal, so win-win.