Samantha Jones said it best: "I love you too. But I love me more," before walking off into the sunset, sans hot boyfriend, but with all the confidence and self-love in the world.  
The latest trend we're seeing in diamond rings isn't really a wedding trend, or a diamond ring, at all. Women are wearing "self love" rings from Fred + Far to treat themselves. The company's decision to make these rings specifically for pinkies is pretty clever, encouraging women to "pinky promise to choose yourself, honor yourself, and remember yourself on a daily basis."
Celebrities like Lucy Hale and Amber Rose have been sporting the white sapphire pinky rings, which come in gold (white, yellow, and rose) and sterling silver, for $150 and $325, respectively. Both celebs have taken the pinky promise and are now officially members of the Fred + Far's "self love pinky ring tribe." Now this is a squad we totally want to get in on!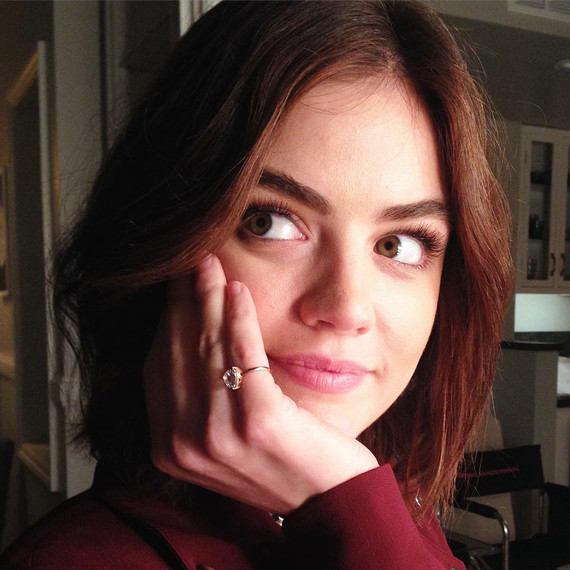 The founders of the brand hope that the pinky ring movement will help women "reclaim themselves" and to remember that, "you're worthy" with or without a diamond ring on that finger.