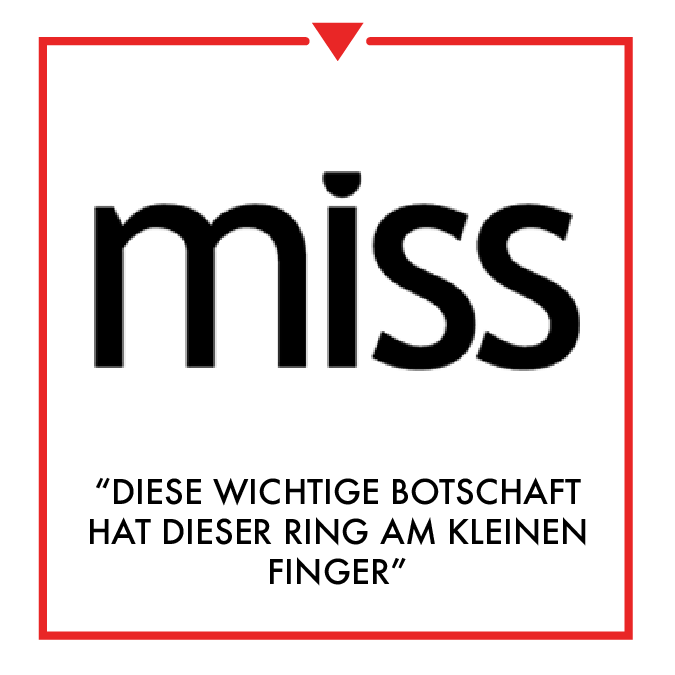 Ein Verlobungsring sei ein Bekenntnis zu jemand anderem - der Self Love Pinky Ring sei ein Zeichen der Wertschätzung sich selbst gegenüber, so Samira und Melody, die beiden Gründerinnen des Schmucklabels Fred And Far über die Idee hinter ihrem Schmuckstück. Und das sei wichtig. Mit diesem Ring solle man ein Versprechen an sich selbst besiegeln: Und zwar soll er, am kleinen Finger getragen, eine stetige Erinnerung an die eigene Wertschätzung und Selbstachtung sein.
Melody und Samira nennen ihre Erfindung auch Non Engagement Ring (Anti-Verlobungsring) - und das kommt kann. Das Motto dahinter: "Selbstliebe ist stark. Symbole sind stark. Du bist stark. Denk an dich.", liest man auf der Homepage.
Zu haben ist der Ring in Rosé-, Weiß- und Gelbgold für je 290 Euro und in Silber für 134 Euro.
TRANSLATION:
An engagement ring is a confession to someone else - the Self Love Pinky ring is a sign of self-esteem, so Samira and Melody, the two founders of the jewelry label Fred And Far about the idea behind their jewelry piece. And that is important. With this ring one should seal a promise to himself: namely, he is carried, on the little finger, a constant reminder of his own esteem and self-esteem.

Melody and Samira also call their invention non-engagement ring (anti-engagement ring) - and that can come. The motto behind it: "Love is strong, symbols are strong, you are strong, think about yourself.", You can read on the homepage.

To have is the ring in rose, white and yellow gold for 290 euros and in silver for 134 euros.