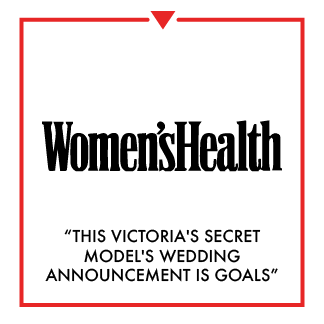 Adriana Lima's unorthodox "wedding announcement" is one serious show of girl power. The 35-year-old Victoria's Secret Angel shared a photograph of herself on Instagram rocking a gorgeous diamond band on the fourth finger of her left hand. But the sparkler has nothing to do with a man in her life — she's wearing it just for herself.
"What's up with the ring? It's symbolic," she wrote in the caption. "I am committed to myself and my own happiness. I am married with me. Ladies, love yourself."
Adriana was previously married to NBA player Marko Jarić, and the couple had two daughters together before splitting in 2014. She's since been linked to NFL player Julian Edelman and Mets pitcher Matt Harvey, but clearly her focus right now is on loving herself.
Other celebs have had similar ideas. After jewelry company Fred + Far came out with their "self-love pinky ring," women like Lucy Hal and Amber Rose got on board with the ring's message: "you pinky promise to choose yourself, honor yourself, and remember yourself on a daily basis."
Moral of the story: These ladies are badass, and you don't need a partner to rock a diamond ring with style.