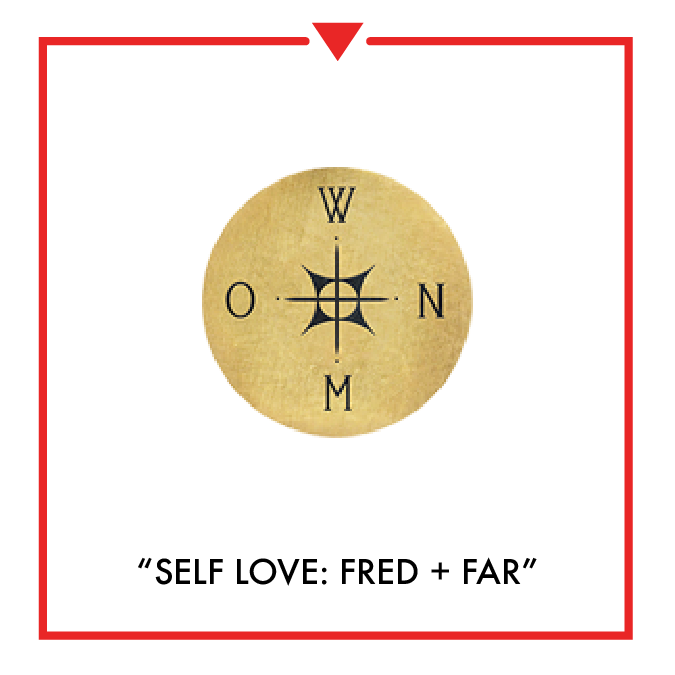 A Friday night that stands out in my mind is one where my dearest friend told me she was having a date with herself.
What exactly does a date with oneself look like? For my friend, it was simply a glass of wine with a movie and a bubble bath. She told me that at the end of the day, amidst the boyfriends and mishaps of life, all you have is yourself. Why wouldn't you nurture that relationship?
I always admired her confidence and ability to vocalize her self-respect. That night changed my view of alone time from second choice to a prioritized time for self love and care. If only I had a ring to symbolize this moment and shine as a daily reminder that life intentions start with this practice. It would be an arrow pointing back to my choice to internalize the same respect I give others.
Fred + Far
founders, Melody and Samira, were going through similar realizations, under much different circumstances, when they founded a company centered around the reminder to choose yourself.
Rings have been a universal symbol of meaning for centuries. Whether their purpose is religious or relational, they are a beautiful adornment that daily remind us to love. At 
Fred + Far
, this message takes the shape of a perfectly timeless 
pinky ring
. Its gemstone is biologically identical to a natural stone, environmentally friendly, and conflict-free.
"Our dream is for everyone to realize the profound power in giving themselves the kind of love they would give to another. When we can come from a place of wholly loving and honoring ourselves, every aspect of life adjusts and aligns with us and that is a gift,"
Samira, Co-creator of Fred and Far